Discussion Starter
·
#1
·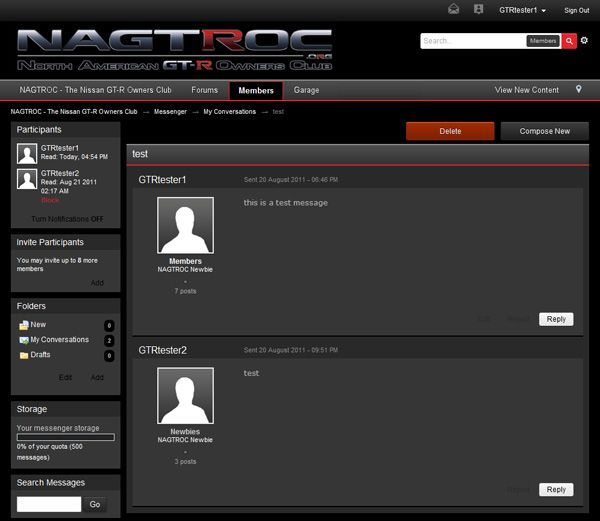 We got complaints that outgoing messages don't get saved. Our new messaging system addresses more than that.
Called conversations, PMs now work like private threads. When you reply to a message you receive, your reply is listed below the original message, as it would in a thread on the site. No need to have a million quotes anymore. Others can then be invited into the discussion as well, which would act like CCing an email except they can view the entire conversation. Again, think of it as a private thread that only certain people can view. Sent messages, or new conversations, are automatically saved, so no more worrying about whether or not you forgot to click 'save' on an outgoing PM.
Private conversations can be searched. If harassed, PMs can be reported as well.
One thing to note: If you delete a private message, that conversation becomes locked for the other person who was participating. They will then need to send you a new PM to send you a new message.