The search engine is all new, and this one will actually allow you to find things. It's much more intelligent in operation as well. One new feature: you can now search for phrases by enclosing them in quotes, as you would with Google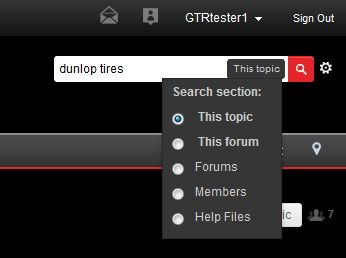 As you browse from forum, to subforum, to thread, the search engine at the top will default to allow for a quick search at the level you're at. That means, if you're in a thread you can execute a search within the thread with one click. If instead you wanted to search the forum you're in or the site as a whole, you can easily do that too- without leaving the page you're on.
The advanced search feature has been cleaned up and expanded as well. For example, you can now specify an exact range of dates or even level of activity to filter the search by
Another feature that many might find useful - the ability to search PMs.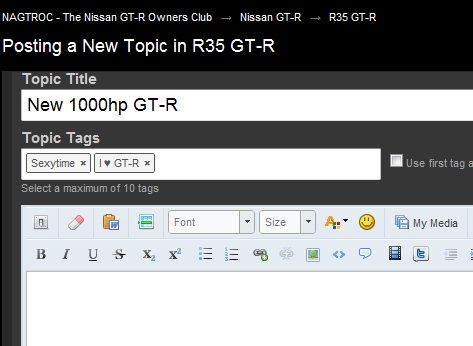 There's now an all new tagging system: If you're creating a thread, you can now add tags to associate your thread with whatever key words are appropriate. If you'd like to add multiple tags, hit the 'tab' key to move on to the 2nd tag, 3rd tag, and so on.
If you click on a tag, you can easily find other threads with the same tag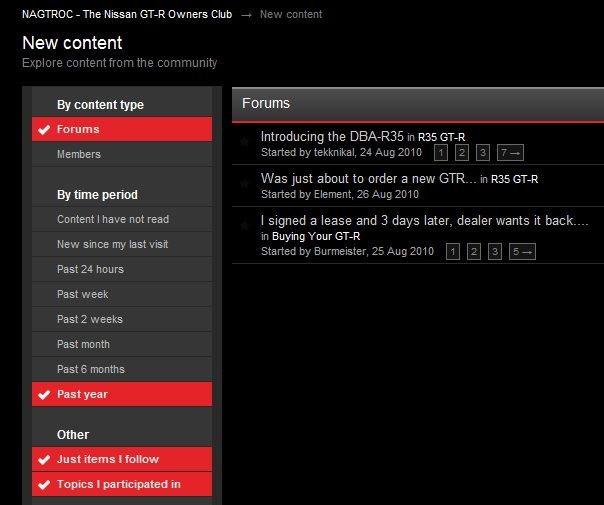 It's now easier to stay updated on content you like: In the past, you may have used "view new content" to find posts that had been made since your last visit. We tried to select which forums would show when using that feature, but the reality is that everyone who browses NAGTROC has different interests. On top of that, while the feature may have been OK early on when not that many posts were made daily, NAGTROC has grown a lot over the years. Now there's an all new viewer for new content.
The new viewer is fully customized with the ability to specify not only time periods of new posts, but also the ability to filter what you see by threads you've participated in, threads you've started, or even by whatever forums you're interested in following.
The subscription system has been redone as well. Called following, not only can you see who's following forums and topics, but the entire following system is new. If you go to "Content I follow" you can view all of the content that you actively follow, and if you click on "Edit Options", you can customize, content by content, when and how you want to be updated.
Not only is the more content to follow, but there's also more to be notified about. We had the old software pop up messages for you, but that wasn't always the best system. It was also possible that you'd miss an update if browsing through multiple tabs. Now there's a new, customizable notification system. If you click on the icon to the left of your member name at the top, you will see recent notifications. If you click on options from there you'll see the many ways you can customize notification alerts.
You can also get less of the content you don't want. If you click on the down arrow next to your username at the top and go to manage ignore preferences, you can ignore members posts, signatured, or private messages. This is integrated into the site though, so if you're browsing a post and see a member's signature you don't like, you can click at the top right of it to close and ignore it. Back at your "ignore preferences" screen, that action will be listed and can be modified.